The programs are only available on multizone installations.
When you have several zones, you can create one or more programs for your residence. In these programs, the zones will follow the schedules that you will have selected.

The programs are particularly useful in the context of regular living habits, but defined in cycles, such as, for example, the context of shared custody.
To avoid redoing schedules or changing them according to the weeks, you just need to do 2 programs (or more if necessary) according to your lifestyle.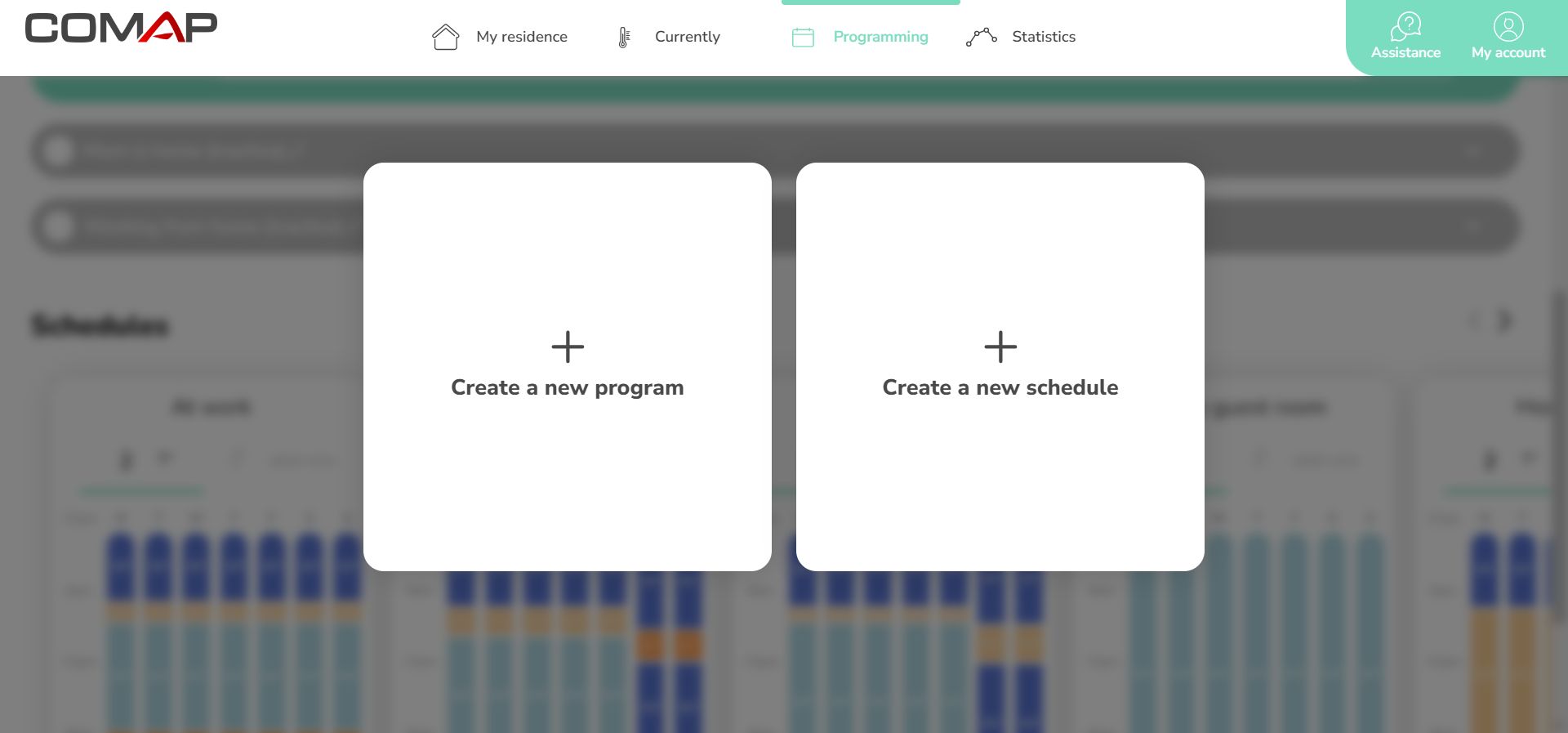 When you are on a program, you just have to select, for each zone, a schedule to apply that you will have created beforehand. After creating a new program, here "Holidays", it and the selected schedules are then activated in one click.

To switch from one program to another, simply click on the circle to the left of the program name: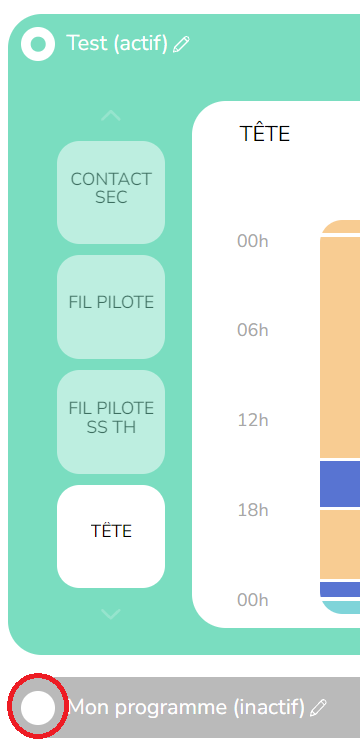 For more information on multizone installations, you may read our article on the subject : Multizone: how does it work.
Do you require further assistance? Our customer support is available on 0805 69 21 70 from Monday to Friday from 9am to 1pm and by email: contact@comapsmarthome.com