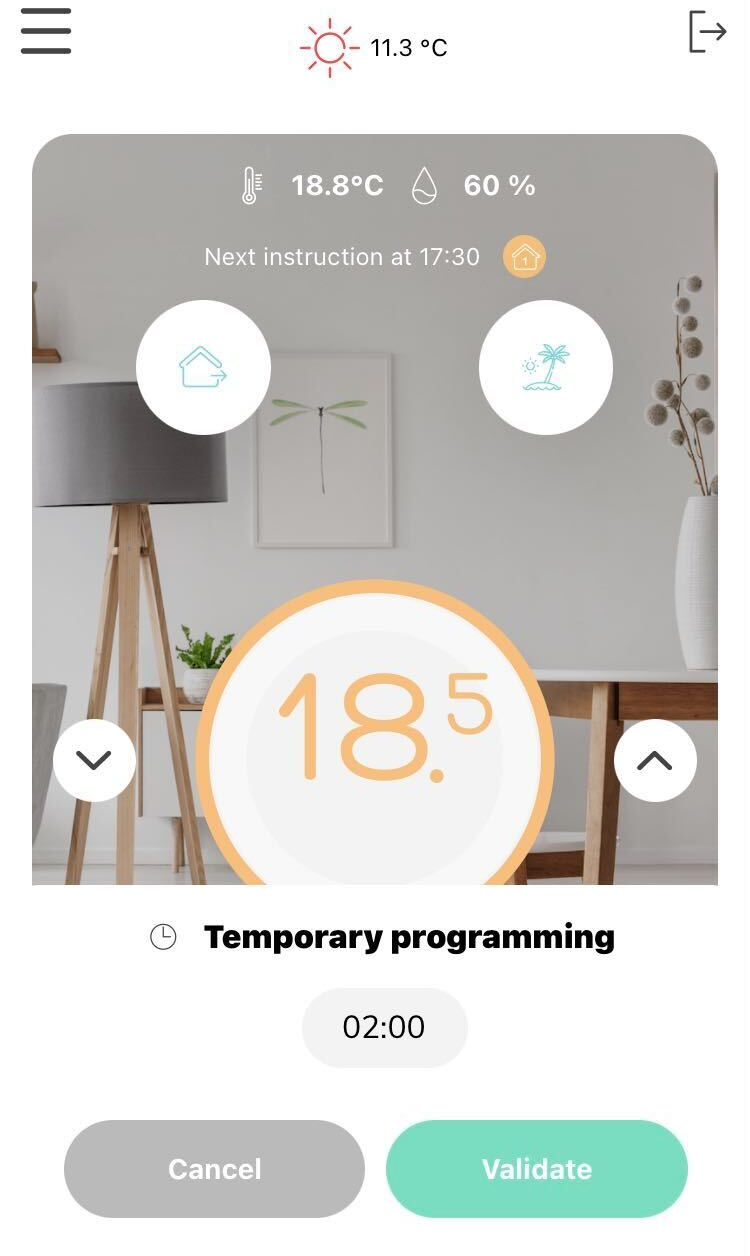 From the "Currently" interface, you have the option to set a "Temporary programming".
By clicking on the arrows to the right and left of the representation of the thermostat, a window opens allowing you to set a derogatory instruction from your schedule, for the duration you want, up to 24 hours.
The "Temporary Program" can be cancelled by clicking on "Cancel" or when you activate the "Holiday" and "Away" modes.