If you have two or more heating modules in your housing, you can create different zones in your home (a zone can have one or several module).
⚠ Do not separate the thermostat from its heating module.
To identify your heating modules in your client account, select "My residence" and then click on the "My products / Zones" tab.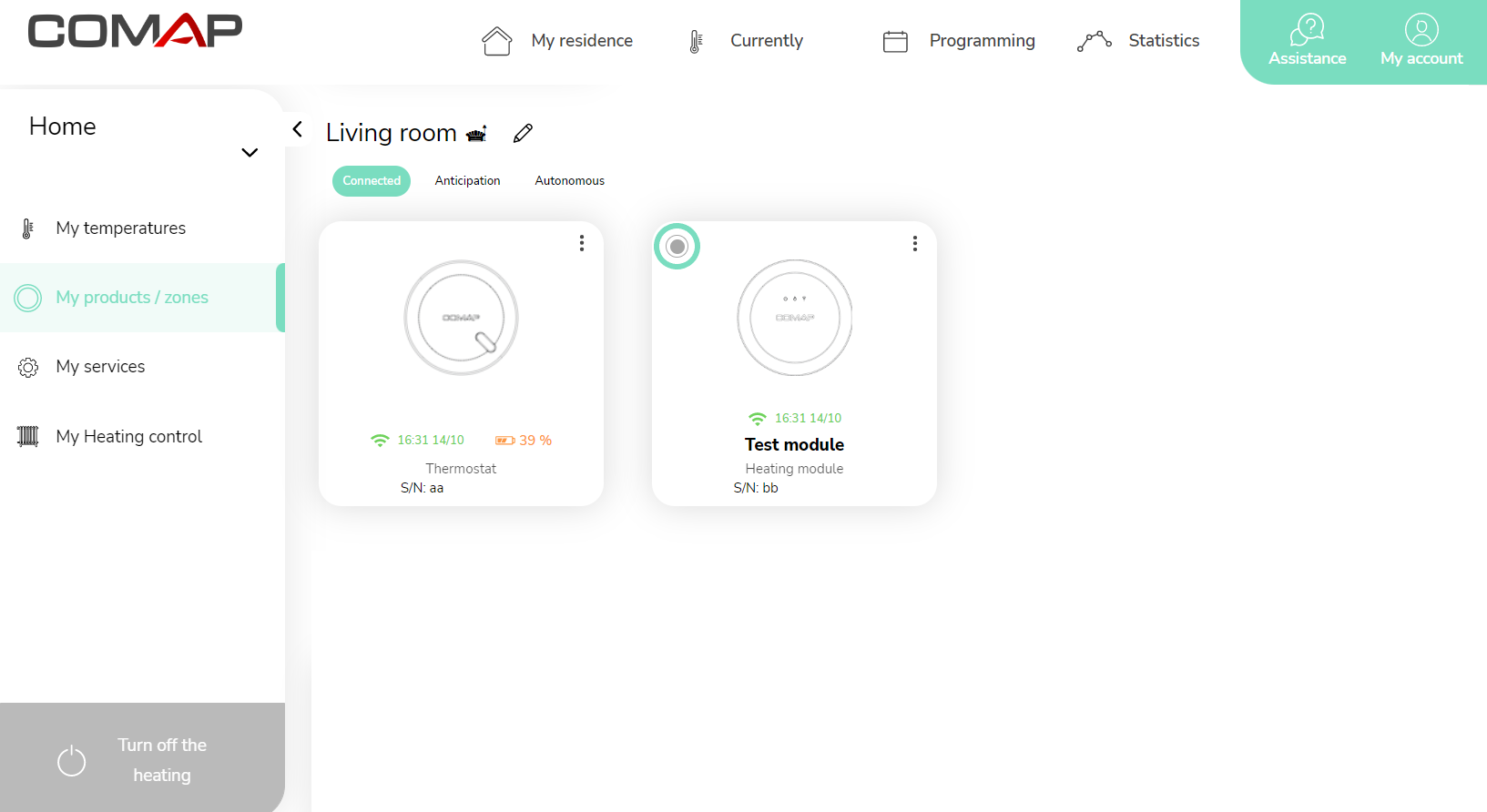 You may then click on the grey button at the top left of the card of ONE of your heating modules.
After a loading time, that can go as up to 5 minutes, the button will flash green.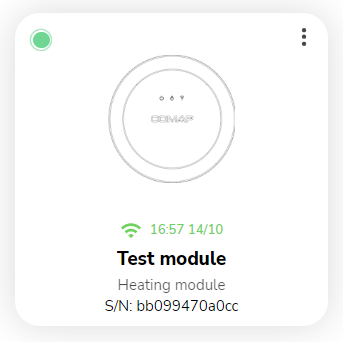 This indicates that the LEDs of one of your heating modules are currently flashing, locate where the flashing module is located in your home.
You can then name the product so that you can identify the products on the client interface.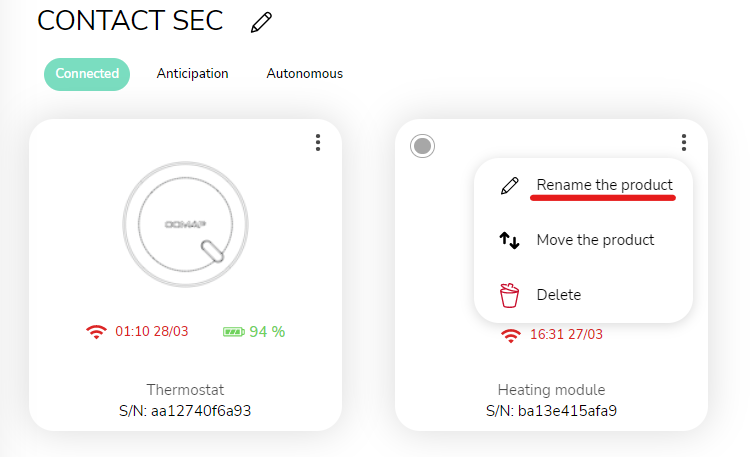 You may then move your module to a new area that you have created beforehand, if necessary (by clicking on "create a new zone"):