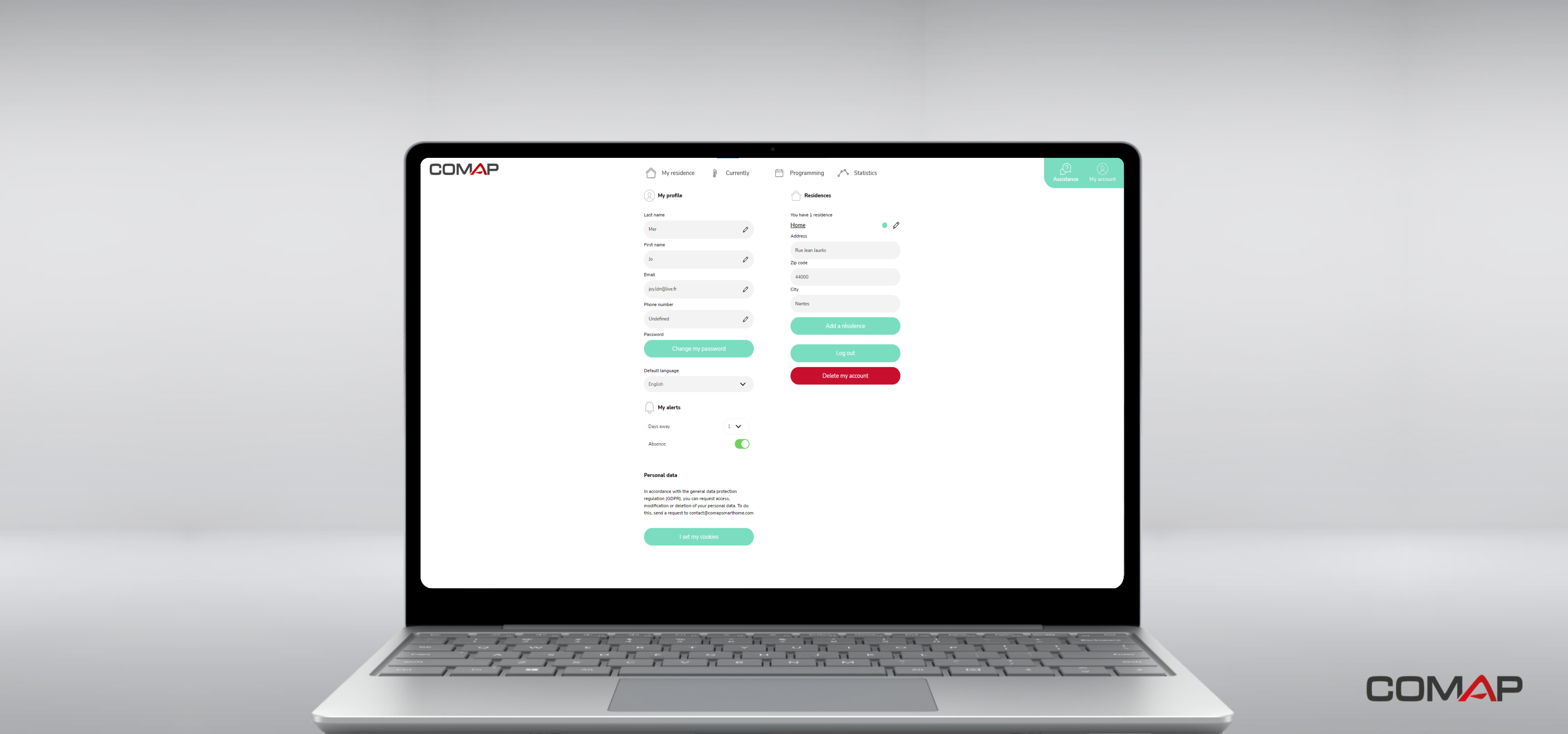 Moving house and not taking your products with you?
You no longer need to contact customer service to delete your customer account and release the products, you can now do it directly from your customer interface.
To do this, log on to the Smart Home by COMAP website or application and go to "My account".