You can delete a product directly from your application or the website.
To do this, log into your customer account and go to "My residence" and then "My products / zones".
Then click on the three dots on the map of the item you wish to remove and select "Delete".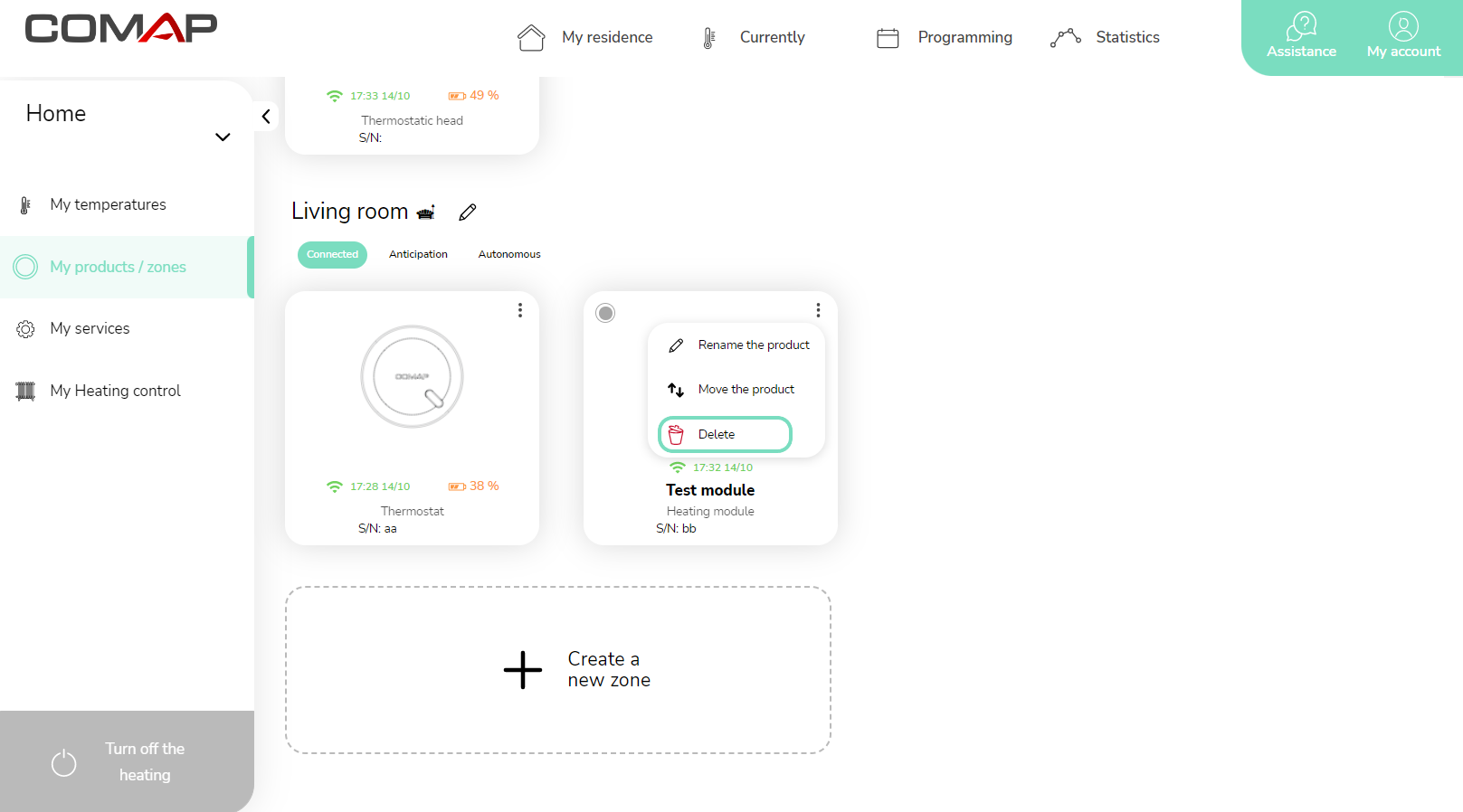 This operation is irreversible and deletes all data related to the product.
However, if your product is still communicating, it will appear in your customer account the next time it communicates. To prevent this, please uninstall your product before taking this action.
⚠ : if you delete all products, your account won't be accessible. If you wish to delete all products, please delete your account.
Please do not delete all the products from your account: Deleting products from my customer account